Our journey as an English couple exploring South East Asia began with the intention of enjoying a year or two of travel and relaxation. However, fate had other plans for us when we arrived in Bangkok and discovered the plight of stray animals. Our days and evenings quickly transformed into a mission of feeding and forming connections with these abandoned creatures.
Over the course of four months, we embarked on a mission to visit every rescue shelter in each destination we encountered. Armed with the basic knowledge we had gained along the way, we started providing medical care to the stray animals we came across. It was during our time in Cambodia that we discovered four orphaned kittens, which compelled us to stay until we could find them loving forever homes.
Within a few short weeks, the House Of Strays sanctuary came into existence. We made a life-altering decision to dedicate ourselves fully to the establishment of a rehabilitation center and shelter, with the goal of alleviating as much suffering as possible. 
Today, several years later, our mission remains unwavering, and our shelter continues to serve as a vital temporary haven for those undergoing rehabilitation, as well as a permanent home for animals with special needs, and a temporary home for animals who have not yet found adoptive families.
Animals Of Our World defines who we are and drives our commitment to our cause.
Through our community outreach program, we extend our reach to every corner of Cambodia. Distance is not a limitation for us. If an animal is suffering even ten hours away from our shelter, House Of Strays, we utilize our extensive network to locate the nearest rescuer or driver who can try to bring the animal to safety, to the best of our ability.
At Animals Of Our World, our mission is to tackle the root causes of animal suffering by implementing widespread vaccination and de-sexing programs to control and reduce the stray population in Cambodia. As our financial support increases, we aim to expand our community outreach efforts, enabling us to conduct de-sexing missions across the entire country. Our dedication extends beyond cats and dogs; we strive to assist every animal in need.
House Of Strays serves as the sanctuary and rehabilitation base for Animals Of Our World, providing a safe haven for over 100 rescued animals. Successful adoptions play a vital role in creating space for more animals and enabling us to continue our mission.
However, it is equally important to secure the future of our base, ensuring its existence as a forever home for animals who will live out their lives under our care. This includes those who may never be adopted or those with additional daily needs. While not all of our rescues are available for adoption, we have numerous cats and dogs eagerly awaiting the opportunity to find a loving home.
Georgia Kaczorowski
Co-Founder / Director
Georgia's life changed at the age of 21 when she describes as 'waking up' to make the decision to go Vegan. The reason behind this decision was her dog Harley-Rae. Experiencing the connection she did with her first dog opened her eyes to the reality of speciesism.
Previously set on a career as a performer, Georgia trained in Musical Theater her whole life and graduated with a BA HONS in 2017.
Georgia set out on her travels around Southeast Asia, in what she believed would be a year trip. Young, naive, and exposed to so much suffering, Georgia began helping any animal in need, and every day was dedicated to visiting rescue shelters/feeding strays. Georgia's first rescues in Asia, were a sick dog, an orphan kitten, and then a monkey. AOOW's logo is dedicated to those first animals that started Animals Of Our World.
This life long mission has changed Georgia's whole life.
Billy Sellick
Co-Founder / Director
Billy started Animals Of Our World in 2017, with a small mission of feeding and medicating strays along his travels. Later he created 'House Of Strays' sanctuary in Siem Reap, Cambodia.
Billy previously worked as a construction worker in London, and had no plan of making any career change. As the co-founder/director of the organization, that adventure he embarked on for just a few months turned into years.
Dedicating his whole life now to animal rescue, Billy's biggest goal for Animals Of Our World, is to hold de-sexing and vaccination missions around the country to help prevent and end animal suffering.
Kim Kaczorowski
Trustee
Kim voluntarily dedicates a lot of her time to helping the animals at House Of Strays from her home in the UK.
Kim lives in the United Kingdom and worked in several different industries including banking and the NHS.
In recent years Kim has become a carer for one of her daughters who suffered a traumatic brain injury. The fight for Brain injury education and awareness and a voice for sick and injured animals are now two very important causes in Kim's life.
After visiting Cambodia and the House Of Strays sanctuary, Kim decided she wanted to help in any way she could. Witnessing for herself the overpopulated stray population and the suffering on the streets, Kim has been behind Animals Of Our World and their mission ever since.
Kim hopes that the future holds sustainability for the sanctuary and missions to prevent animal suffering before it even exists.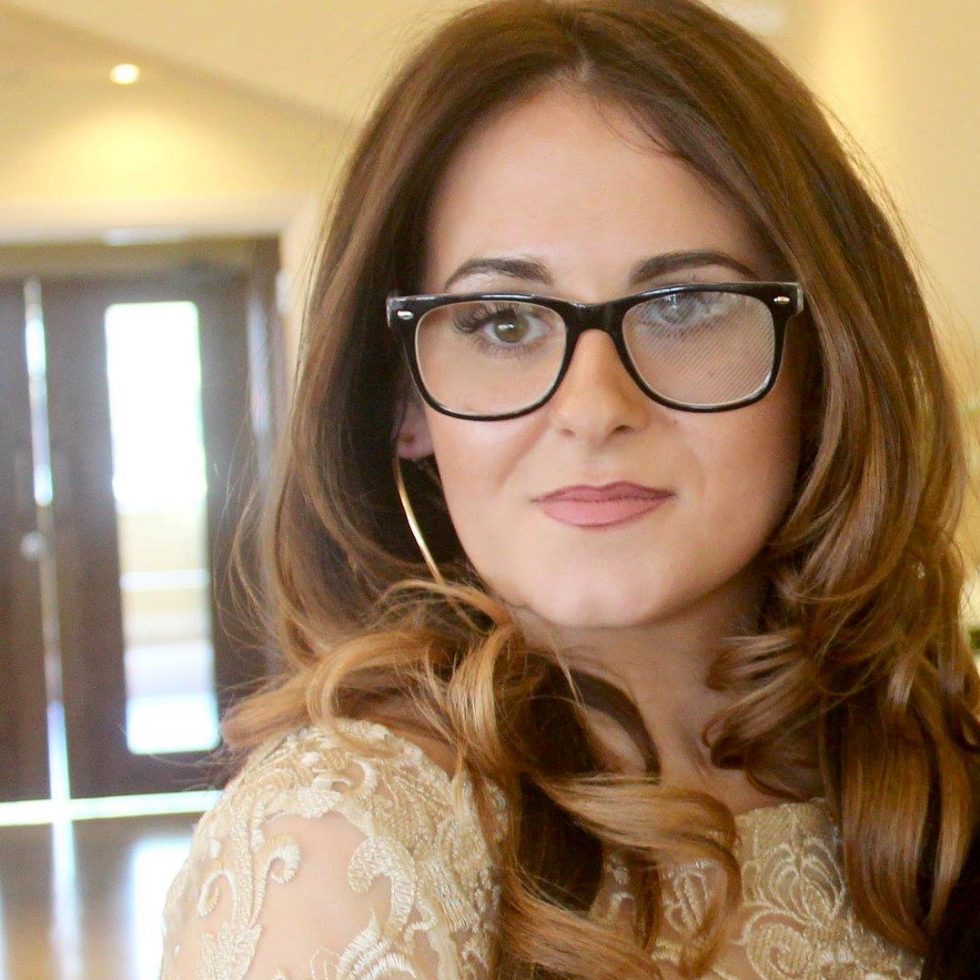 Victoria Coster
Victoria is Georgia's sister and although she lives overseas, she is a big part of Animals Of Our World. 
Victoria has always liked animals but has found a deeper love, connection and understanding of them through Animals Of Our World and her family dog, Harley-Rae. Harley helped Victoria see animals in a whole new light. 
Victoria had a traumatic brain injury in 2012 which left her having to rebuild her whole life. Since the injury she hasn't been able to work, so she spends her spare time going to Headway East London (a brain injury centre) and getting involved as much as she possibly can with AOOW. 
Animals Of Our World gives Victoria another sense of purpose. Being so connected in her sisters life is very important as Georgia and Victoria are extremely close sisters. Victoria hopes that Animals Of Our World will continue to grow and finally kickstarting large de-sexing and vaccination missions to prevent future animal suffering.
Adelle Goodman
Director of Operations
After traveling through Vietnam and Cambodia, Adelle joined AOOW in November of 2021. Her background is in project management, marketing, branding, and sustainability.
After working with every animal species from sheep to cats, chickens to dogs, cows to ducks at farm sanctuaries, she realized there's a dire need for stability and sustainability in the animal rescue sector. Currently, her focus is fundraising, networking, branding, systems management, and business development for grassroots animal protection organizations.
She is passionate about food sovereignty, pollinating insect conservation, anti-speciesism work, and traveling the world. In her free time, Adelle likes growing food, hiking, reading, and spending time with her Cambodian rescue cat, Rupi.
Toni Carew
Sanctuary Carer
Toni had been travelling for one year and half and ended up in Thailand, where she met two girls who recommended AOOW to her. She got in contact with Georgia and arranged to come for a tour and a chat. The next week she was volunteering and fell in love with the animals and the place. Toni has been caring for the animals ever since and has a big love for them.
Toni has always been passionate about animals and animal rescue, her favourite TV channel when she was younger was 'Animal Planet' where she continuously watched animal rescuing programmes. This love for animals later took her onto completing an Animal Behaviour and Welfare Foundation Degree and also volunteering in many animal rescues across the world.
Toni's love for animals has always been prominent and she is glad to be able to pursue this dream of helping to rescue and  rehabilitate animals with Animals of Our World at House of Strays.
Kosara Morgan
Sanctuary Carer

Kosara went travelling to Asia in 2022 with the plan of only staying in Cambodia for 2 weeks. Kosara volunteered to help a sterilization mission in Koh Rong and fell in love with a stray dog with health problems.
She then ended up adopting him and moving to Cambodia permanently. It was when she had moved to Siem Reap that she met the founders at a local vets, fell in love with their mission and applied to work with them the very same day.
Kosara has always had a passion for making the world a better place in any way she can. Her background is working with children with complex needs such as ADHD and autism.
Kosara hopes to be a big part of the future of AOOW. She would specifically love to help in their plans of sterilization missions and education programs in animal care for local Cambodians.
Hannah Bushell
Sanctuary Carer

I first got to know of Animals Of Our World when travelling through Cambodia in 2019. House Of Strays was recommended to me via a hostel I was staying in, I visited, loved it, followed them on Instagram, and then when the job ad came up 4 years later it was the right time in my life for me to take it!

I have always loved animals from a young age. I have always known I wanted something animal-related to be my career. I studied Animal Studies at Myerscough College in England however decided to not attend university as instead, I wanted to get out at 19 and start travelling the world. I didn't take the university route of getting a conservation or wildlife job so I thought that gaining animal experience through volunteering on my travels would be better for me. I have done animal-based volunteering in Borneo, Costa Rica, Greece, South Africa, and Madagascar.

I went vegetarian at 16 years old, which eventually led me straight to veganism which I started when I was 18. I am now 24 years old and could never go back.
Jo Keene
Fundraising / Education Co-ordinator

Jo joined Animals Of Our World as a volunteer at House Of Strays in March 2022 and has since become a part of the furniture. Having been involved in all aspects of animal care at the shelter, Jo also got involved in outreach work in the community before taking on the role of Fundraising and Educational Coordinator in September 2023.
Jo's daily schedule is never the same and can involve anything from organizing fundraisers to picking up poo at the sanctuary or bathing our paralyzed kitten.
Having spent the last six years volunteering in animal shelters around Asia, Jo has been unable to give up her hands-on time at House Of Strays and still enjoys getting involved in the day-to-day activities of the shelter.
Although in the past Jo has worked as a television production coordinator, an EFL teacher, and a proofreader, animals will also be a part of Jo's life and she plans to stick around working for AOOW for a long time.
Monika Schlittler
Head of Outreach Volunteer
Monika emigrated from Switzerland to Cambodia in 2019. She has had cats and many other pets all her life.  
She met with Georgia in 2020 at the HOS sanctuary. Georgia showed her the pagoda she fed animals every day, and that's exactly what Monika wanted to do. The beginning of Monika's mission with HOS was overseeing the care of Rosy, a community outreach case in Siem Reap. Today, Rosy is healthy, vaccinated, and neutered. So many many more animals followed after that.
Monika loves working with animals as you can see the grateful looks of the animals when you care for them. Of course, she's had sad experiences as well, but seeing the families and the animals so grateful for the help and support makes it all worth it. 
Today Monika goes to the Pagoda twice a week to feed the abandoned animals there, and she helps Georgia and Billy wherever she's needed.
For the future with AOOW, she hopes we will receive enough funding to rescue, vaccinate, desex and repeat. All animals deserve to find a really nice home.